OUR COMPANY STRUCTURE
Faber Chemicals' headquarters is located in Ala, in the province of Trento, where our production plant is located. Since its construction, it has been conceived to minimize any ecological impact and it is equipped with technologically advanced installations, equipment and instruments. Faber Chemicals is active throughout the Italian and European territory. Thanks also to a fleet of vehicles with low CO2 emissions, the company is able to carry out its services directly at the client's location, transporting chemical products and waste produced by them in absolute safety.
The service offered by Faber Chemicals is of excellent quality thanks to well qualified and highly motivated professionals, a high-level team that has been carefully selected and trained.
Cutting-edge technological equipment
Faber Chemicals has set up a state-of-the-art laboratory at its headquarters, equipped with circuits for the minimization of pollutants, as well as specific instrumentation for the analysis, treatment and transformation of chemical products in complete safety. The company boasts a cutting-edge industrial hardware and software system, guaranteeing an excellent interconnected service and the highest qualitative production standards.
Thanks to its technological equipment, the company can also carry out full analysis operations on site, directly at the client's premises, by means of specialized analyzers and detectors able to identify any contaminants present, and thus proceed to the securing of the working environment.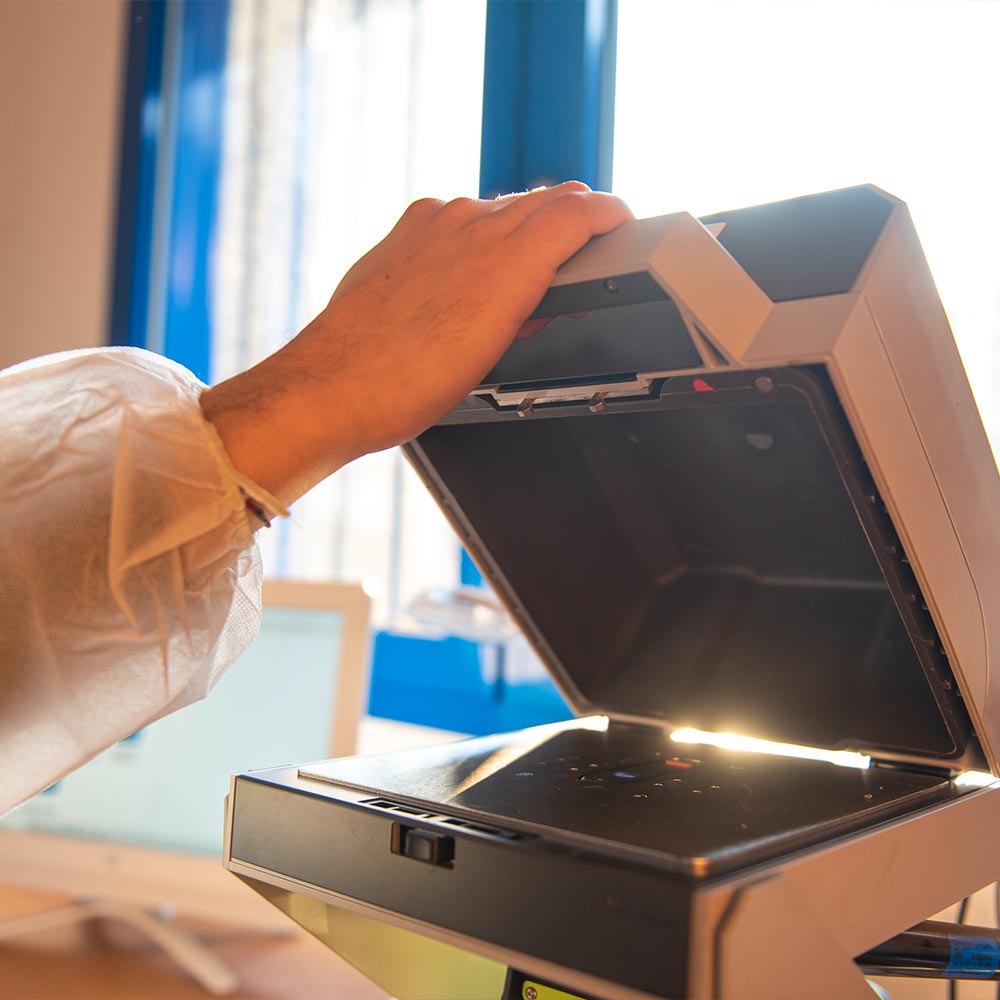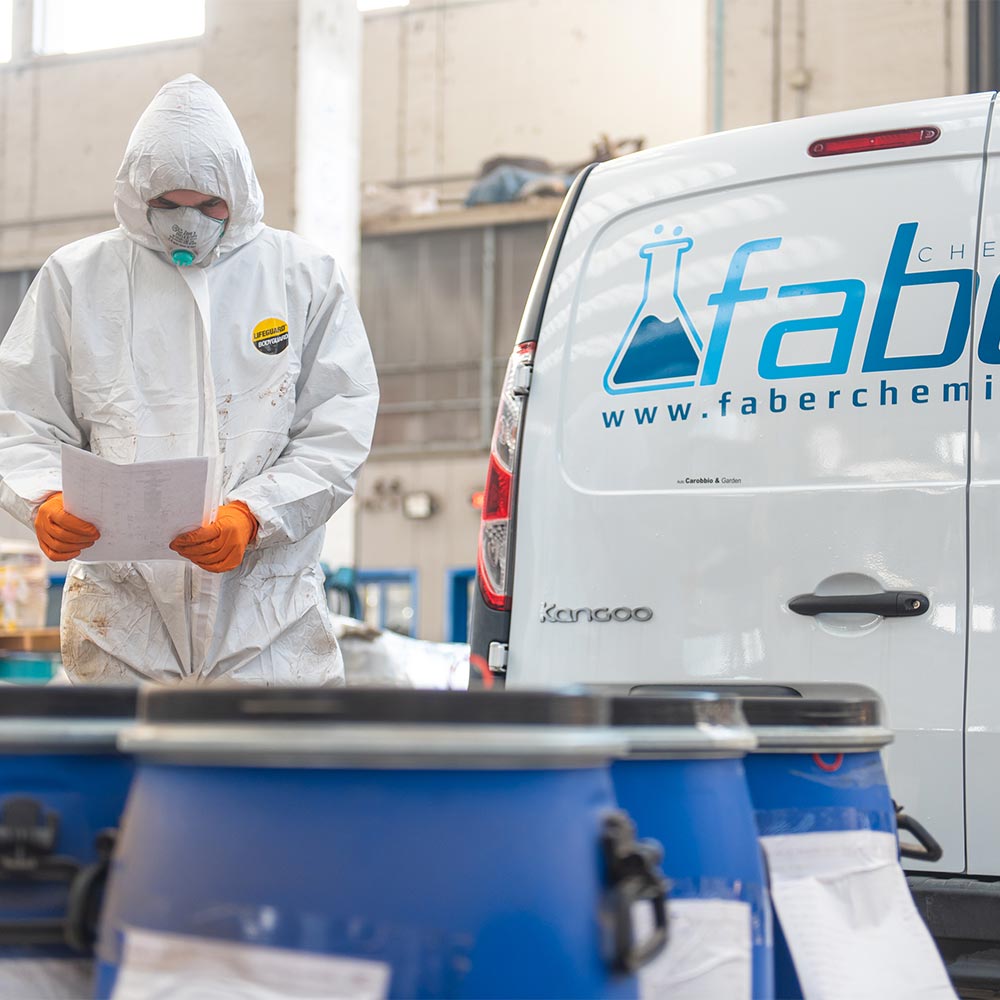 Vehicle fleet for the transport of dangerous goods
Faber Chemicals is equipped with a complete fleet of vehicles, capable of transporting any quantity of waste required. From vans to articulated trucks and ebonite-insulated tankers, each vehicle is rigorously authorized for the transport of dangerous goods; the company also has all the material necessary for the reconditioning, repackaging and securing of chemicals, guaranteeing an easy solution to any type of client problem.
It is important to stress that hazardous chemicals and substances are transported and handled in full compliance with applicable regulations and in absolute safety and transparency.
The client's waste is a resource at Faber Chemicals
Hazardous chemicals are collected by Faber Chemicals directly from the client's premises, transported safely to the plant in Ala (TN), analyzed, catalogued, processed and transformed (where possible) into secondary raw materials, derived fuel, or marked for incineration, if necessary. This is how Faber Chemicals distinguishes itself from other companies in the sector: it is a leader in the management of chemical waste from a fully green perspective. Today more than ever, attention to environmental protection and the preservation of natural resources is essential: reducing the impact that chemical waste has on the planet can make a big difference.