Faber Chemicals
Faber Chemicals is the leading Italian company in the management of complex chemical waste. Headquartered in Ala (TN), where the main plant of the group is located, Faber provides securing, analysis, treatment, disposal and transport services for all types of chemical waste in the industrial, analytical and clinical field. Problem solving skills and mastery in the complex planning of interventions have always been the strengths of Faber Chemicals. A company in constant evolution, Faber boasts partnerships and important collaborations with some of the main European companies in the chemical industrial and environmental sector.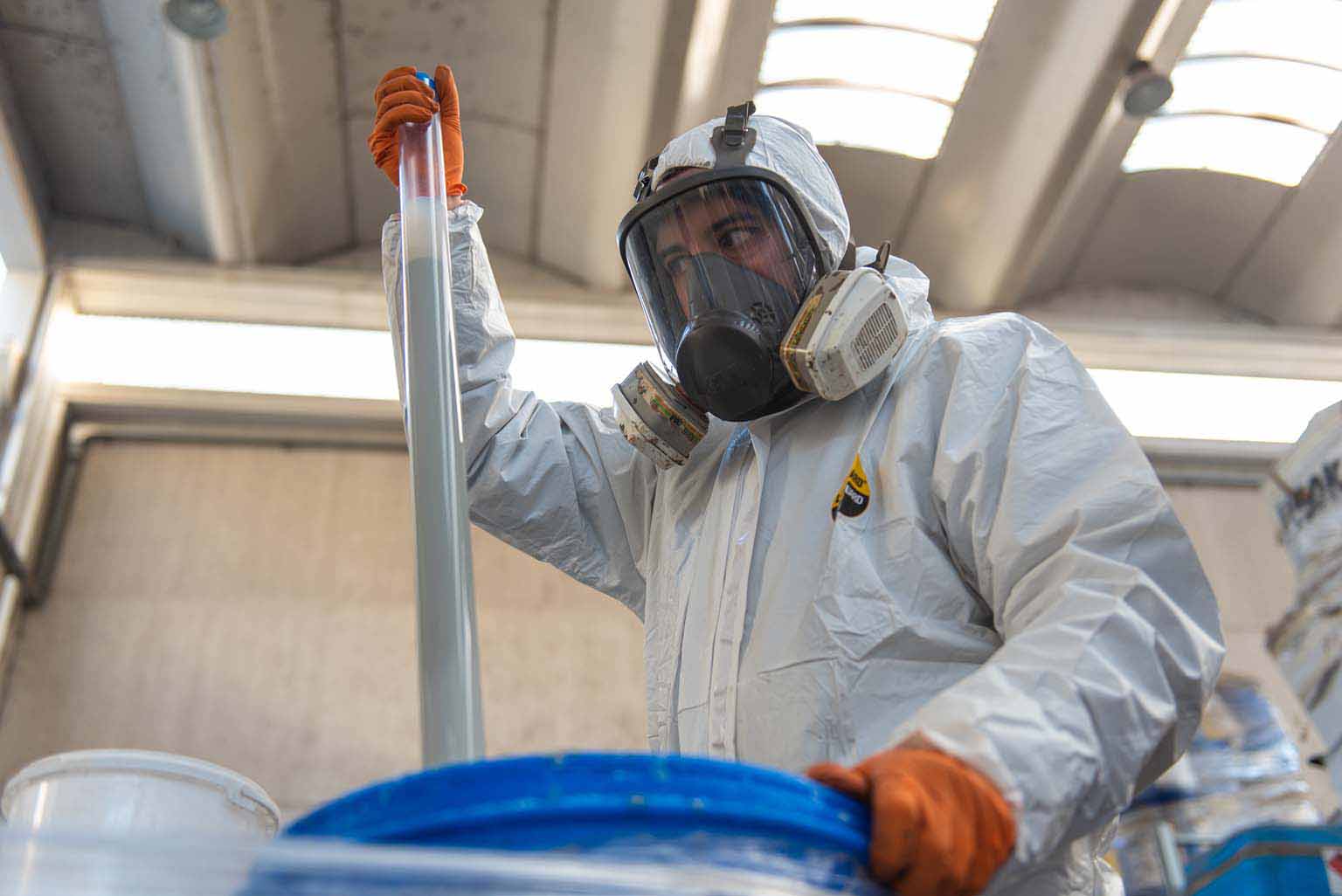 Sustainable management of hazardous substances
The company was born thanks to long-established experience in the chemical sector and in the treatment of dangerous industrial waste. Faber Chemicals, counting on a solid know-how in the field of industrial waste disposal, is at the top of the sector with respect to cutting edge technologies and constant research in the field of the possible reintegration of chemical waste in order to transform it into secondary material, thus avoiding unnecessary waste and limiting the rampant negative impact that the production of hazardous waste has on the environment that surrounds us. With the aim of becoming the company of reference in Italy for the low-environmental-impact processing of hazardous chemical waste, the company located in the small Trentino town of Ala is operating throughout Italy and also guarantees a service of absolute excellence in a number of countries such as Germany, Austria, Switzerland and Sweden.
State-of-the-art tools and methodologies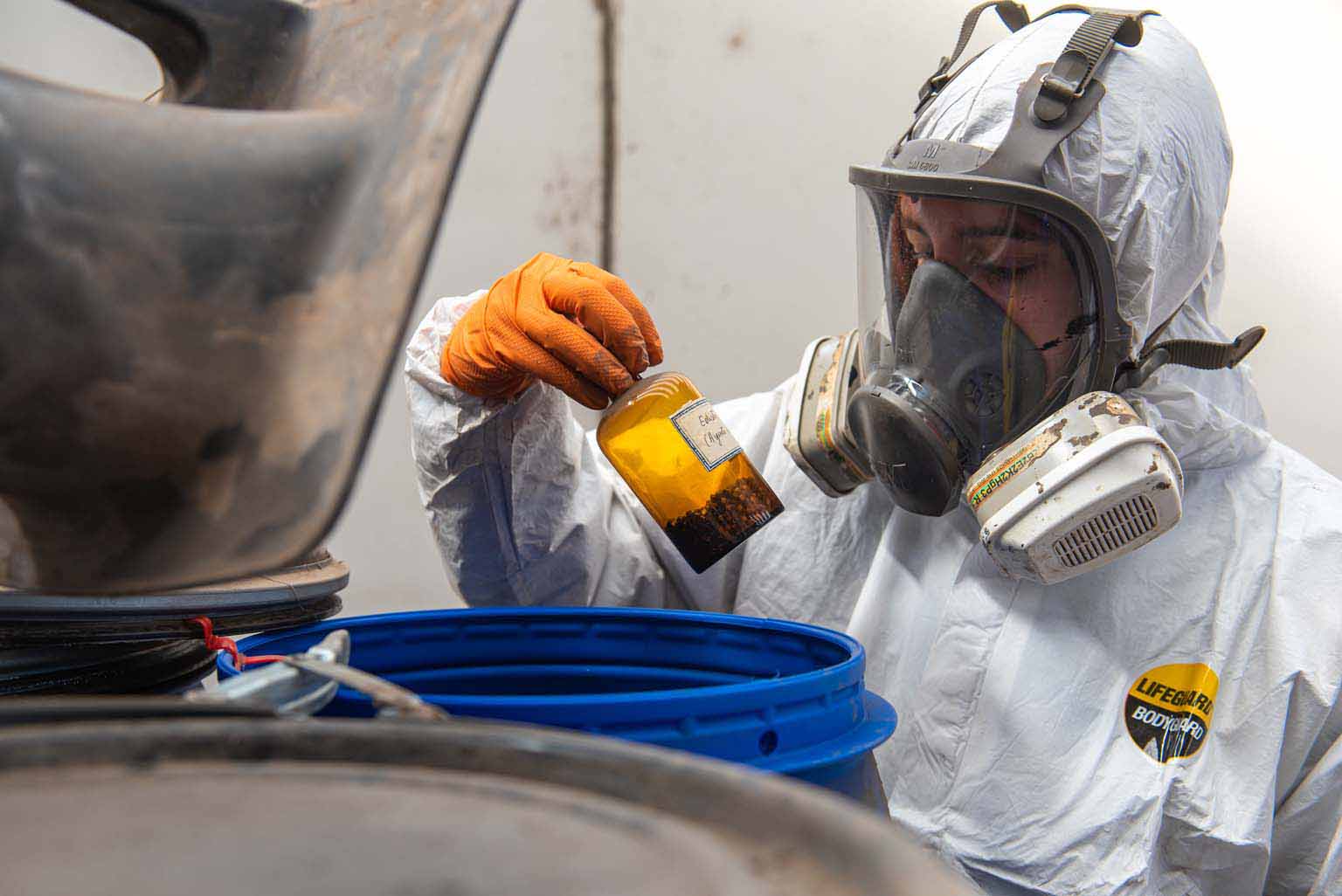 The company offers serivces to anyone who needs to dispose of, transport, or simply identify and secure waste consisting of chemicals that are difficult to manage. Its latest-generation analytical instrumentation, reconditioning systems and treatment technologies under constant improvement allow Faber Chemicals to offer complete services with a highly praised "turnkey" formula, designed with a focus on client satisfaction and always guaranteeing speedy execution, safety, transparency and effectiveness in each contracted project.
Comprehensive chemical waste management
Faber Chemicals is therefore a company with innovative policies, able to guarantee a very high quality service: for Faber, client needs, together with respect for environmental issues, always come first. A full service offer, which guarantees the highest performance to the client in terms of reliability and support.
Faber Chemicals represents a major milestone for Italy in the management of highly hazardous waste, where the concept of industrial chemistry is transformed into an indispensable service for the protection of the territory.
Faber Chemicals rappresenta un importante traguardo nazionale per la gestione dei rifiuti ad alta pericolosità, dove il concetto di chimica industriale si trasforma in servizio indispensabile alla tutela del territorio.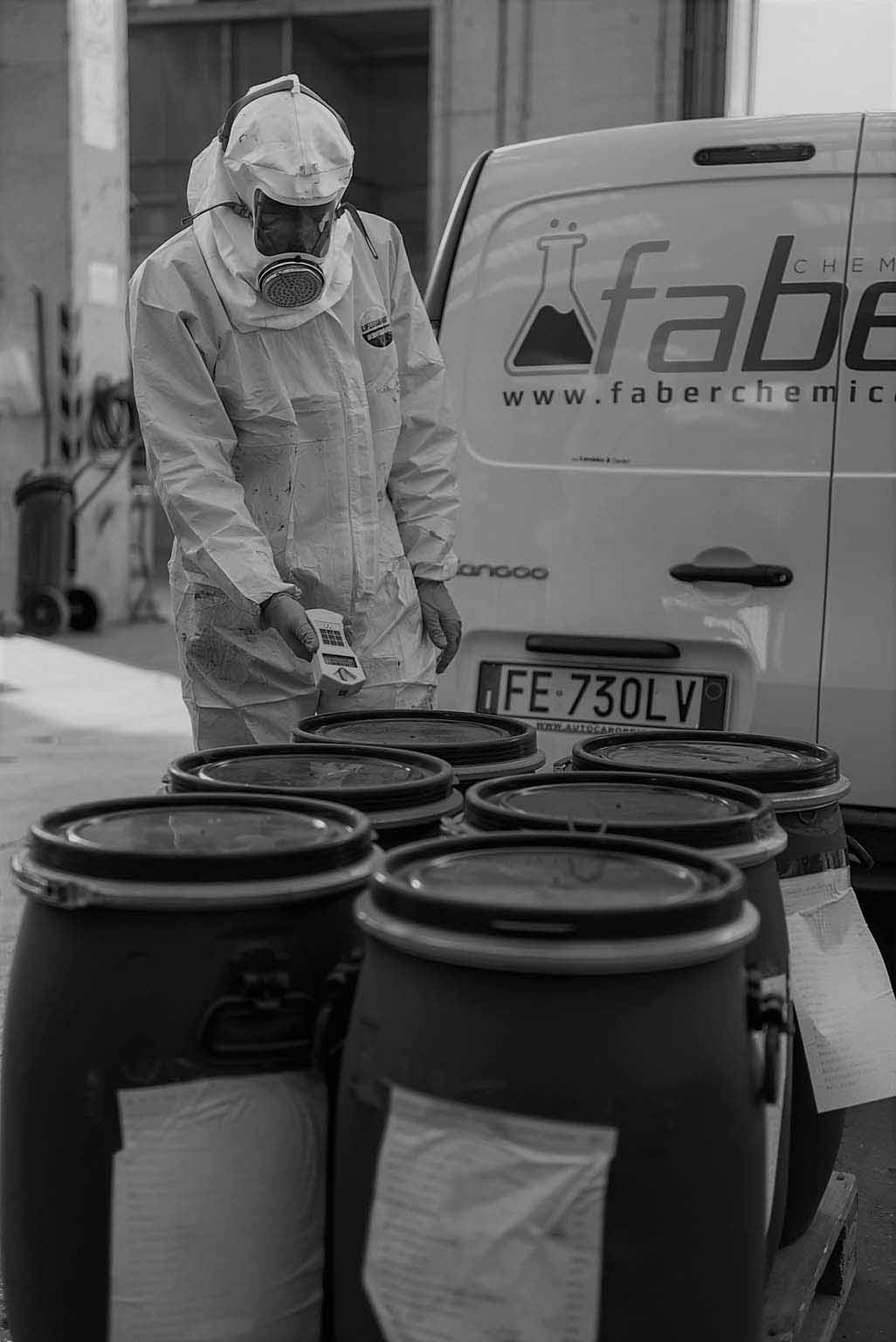 Highly qualified professionals
Faber Chemicals employs a young and dynamic staff, composed exclusively of highly qualified professionals: engineers and chemical experts, adequately trained, who guarantee the highest levels of competence.